Problems with .NET unit testing Follow
As of version 2018.1, JetBrains Rider automatically detects unit tests and provides a unit test runner to run and debug them. We are continuously improving unit testing with JetBrains Rider, but there are still some areas which are not supported.
So what is currently supported and what is not? 
 
Supported since 2017.2
Unit testing Frameworks

xUnit

NUnit

Classic MSTest (Windows only)

MSTest v2

Runtime

.NET Framework

.NET Core

Mono (4.8+ recommended)
If you experience any issues with a supported unit testing framework on a supported runtime, please create a request and describe the problem in details, as it will help to sort it out timely. The following information is essential to determine the cause of the issue:
Environment
OS version, for example, Windows 10 or Mac OS X 10.8
JetBrains Rider version: Help -> About
Unit testing framework version, for example, xUnit 2.2.0
MSBuild version: Settings -> Build, Execution, Deployment -> Toolset and Build (find screenshot below)
.NET Core version in case you have .NET Core project:

Check a path to dotnet executable via Settings -> Build, Execution, Deployment -> Toolset and Build (find screenshot below)
Go to the directory with dotnet executable via terminal
Run "dotnet --version" command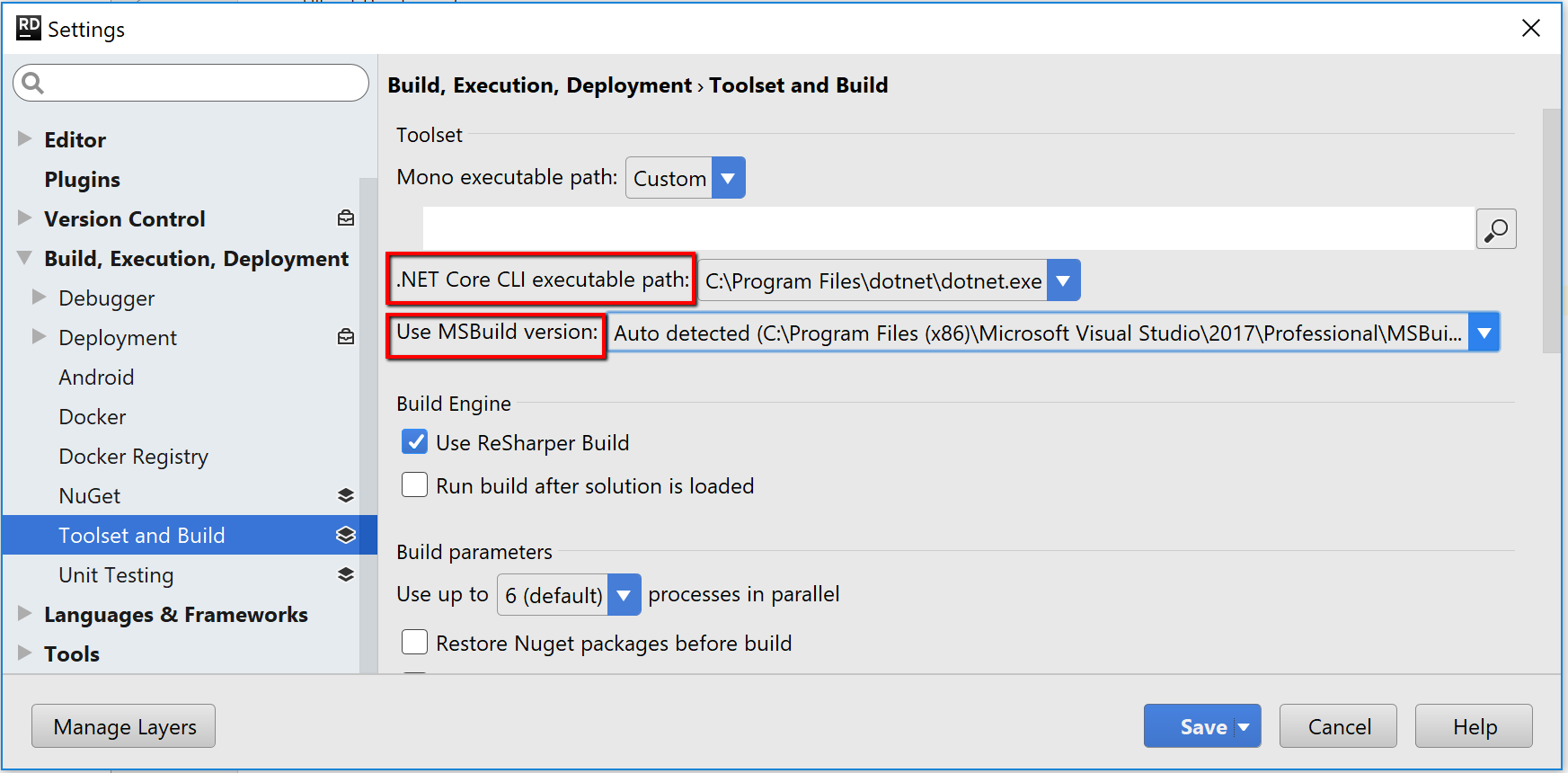 Log Files
Build your solution and then get 'backend.log' file: Help -> Show Log in Explorer/Finder/File Manager
Run Unit Tests if you can see them in unit test explorer 


Get launch log files: Launch settings -> Show Last Launch Log (find screenshot below)
Get unit test process log files as described here

Zip these three log files and attach the archive to the request
Additional information
Sample solution where the issue reproduces is very much appreciated
Can you see your unit tests in unit test explorer?
Are there any steps to reproduce the issue?
Has it worked in the previous version of JetBrains Rider?
 Thank you for helping us make JetBrains Rider better!